Alder-Tek Manufacturing has the resources required to design and deliver unique solutions for industry specific needs to a wide variety of market sectors.
Restaurant Groups and Fast Casual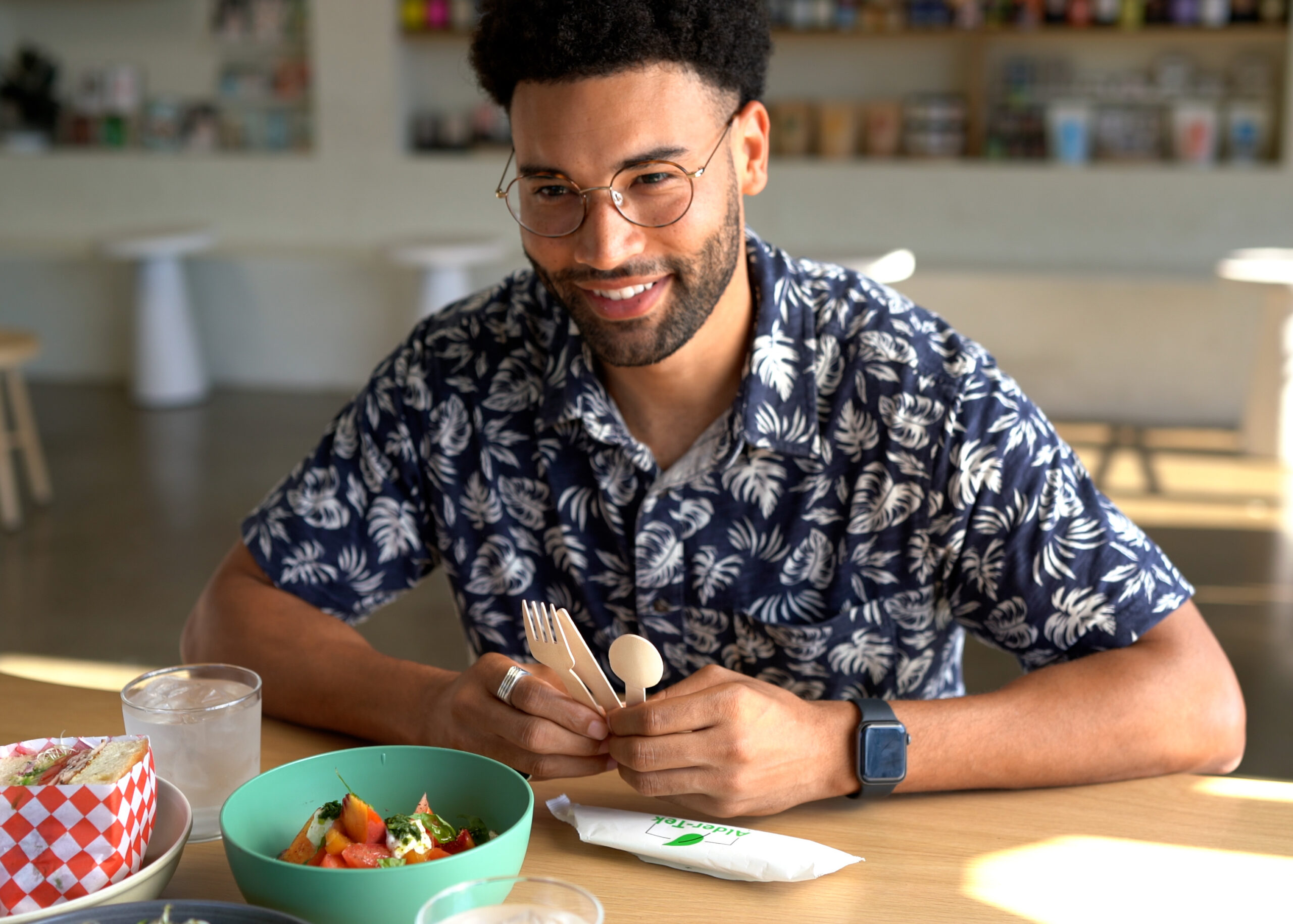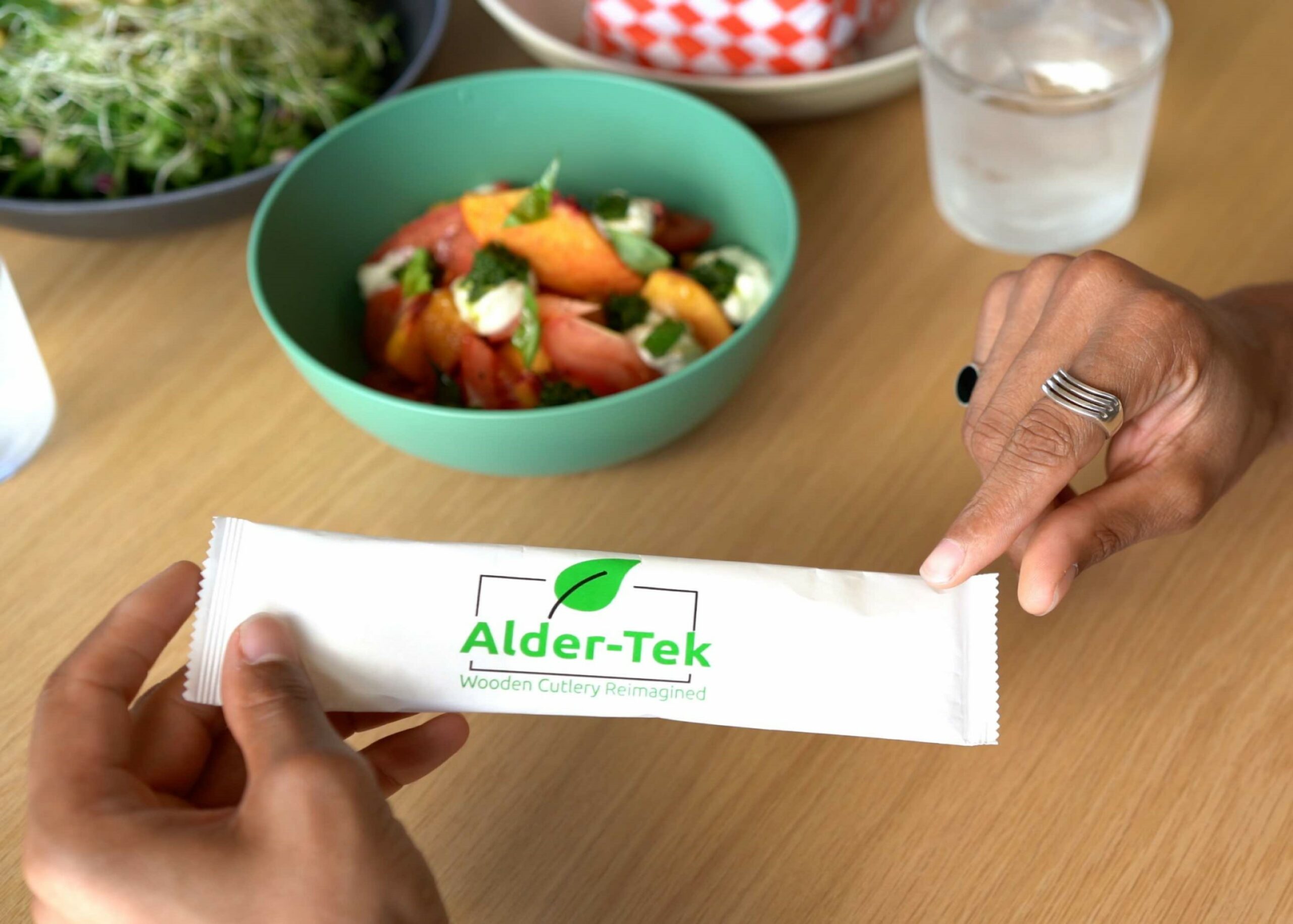 Increasing local bans on single-use plastics alongside increasing revenue from takeout are forcing Operations and Sustainability leaders at Fast Causal Restaurants to think differently. While there is increasing demand from consumers and C-level executives to improve sustainability metrics throughout restaurant organizations, the gap between wanting to improve sustainability and executing sustainable solutions can be quite wide. Supply chain disruptions have delayed or halted many sustainability initiatives that were initiated prior to the pandemic. Costs and consumer acceptance are also critical factors that must be addressed as part of any product or operational shift that moves restaurants in a more sustainable direction. With over 30 years of experience, Alder-Tek Manufacturing can remove the blockers that are hampering your sustainability initiatives:
Durable supply chain management that protects users against unforeseen challenges.
Advanced Quality Control systems that are customized for each customer.
Logistics resources that ensure the right product gets to the right place at the right time.
Whether you are a buyer looking for a new, affordable alternative to plastic or bioplastics, or a sustainability officer driving your organization to meet organizational benchmarks, Alder-Tek Manufacturing has the resources and expertise needed to help achieve your goals.
Schools, Colleges and Universities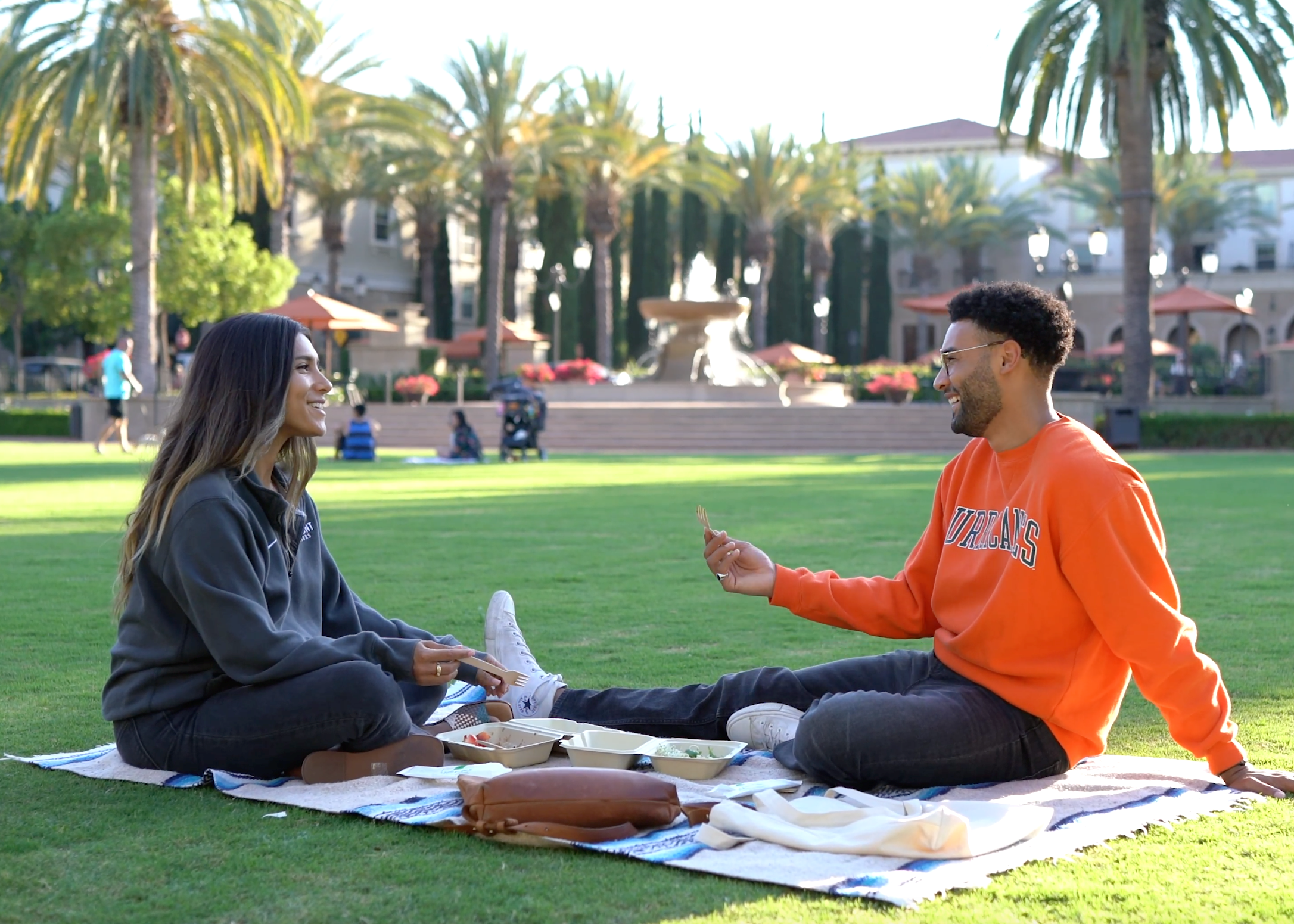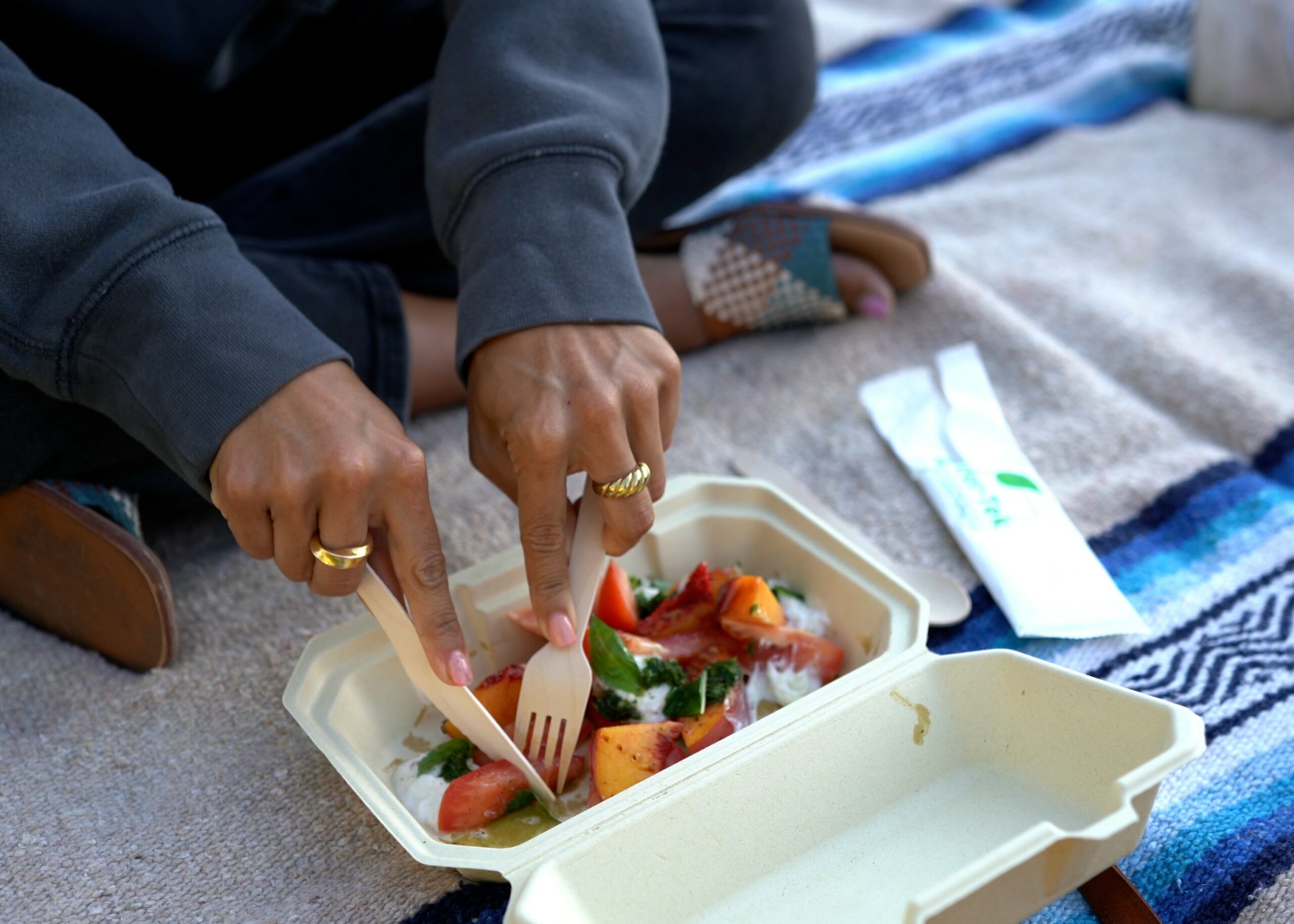 Delivering nutritious and delicious meals to the students, faculty, and support staff you serve has always been a challenge, but now that all eyes are on safety and convenience, adapting to the new normal will require innovative thinking and new partnerships. Adding to safety and convenience concerns are climate change and environmental impact considerations that are being raised in many school and campus communities around the country. Dining Directors and Sustainability Staff need to work together to find the solutions that are critical to reducing the environmental impact while simultaneously keeping your consumers healthy and safe. Alder-Tek Manufacturing can supply your community with the small-ware products you need to achieve these goals simultaneously.
Custom configured wrapped sets that ensure community members can be confident in a safe environment on campus while not wasting unnecessary items.
Compostable and biodegradable products that are perfect for eco-conscious student bodies and are easily incorporated to composting programs in place or in the pipeline.
Extensive product lines and customizations that are ideal for all types of settings and hosted events.
If you are looking for an alternative to single-use plastics while simultaneously enhancing the safety profile of your institution, Alder-Tek Manufacturing has solutions designed for your specific needs.
Stadiums, arenas and event centers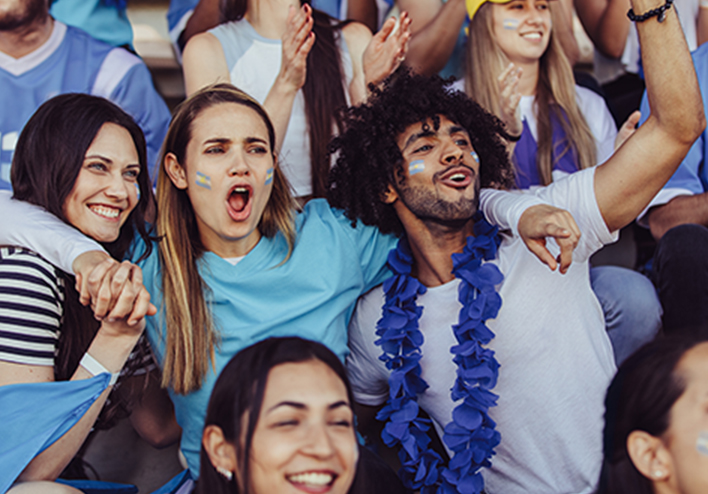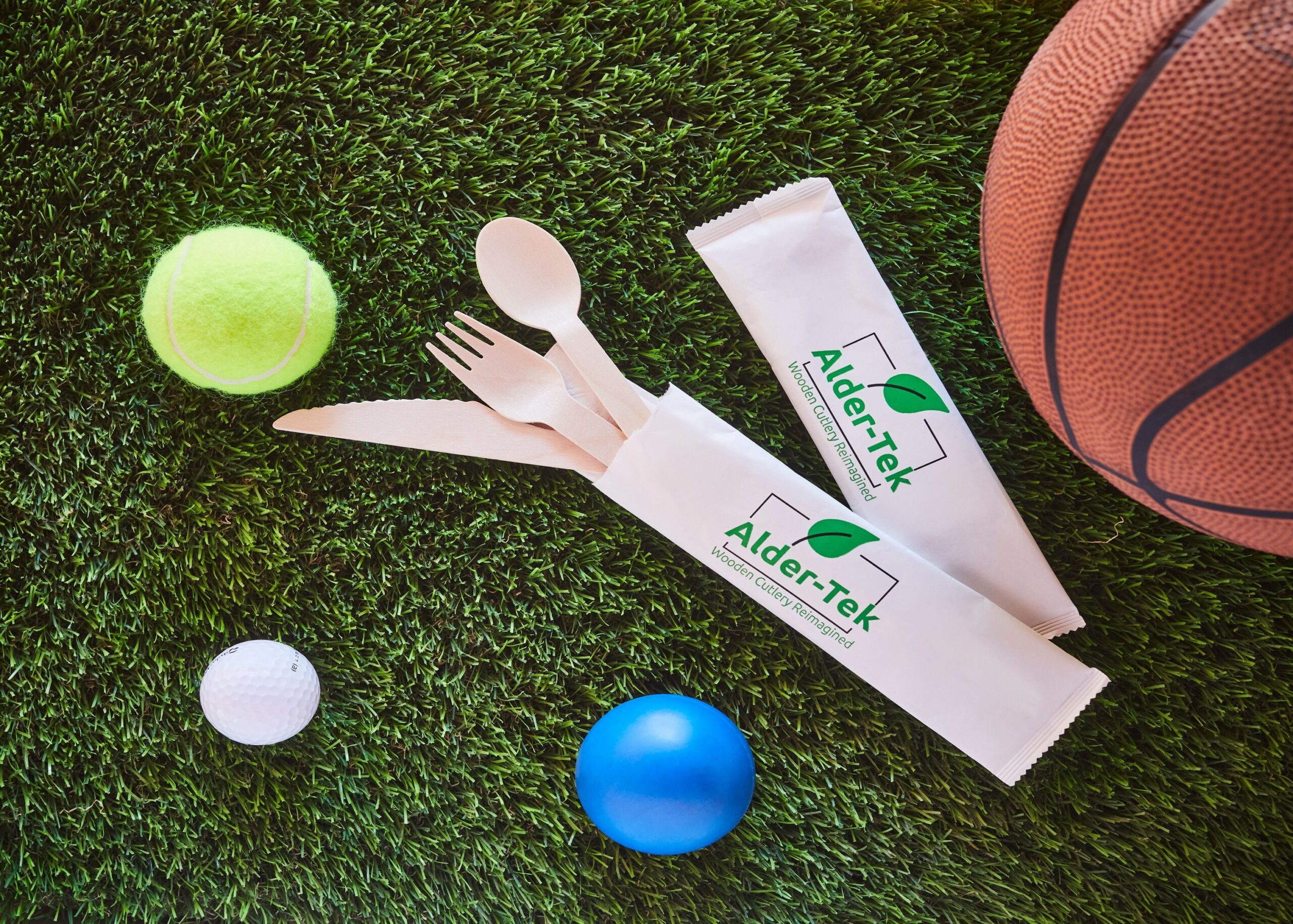 Operating large public event venues requires attention to details that most of the general public never sees. Delivering a seamless experience to guests and fans is the goal for any supplier or operator of these facilities. Anything short of this standard exposes companies to unnecessary risk. Mitigating risk exposure requires vendors to possess two primary traits: Quality and Scalability. If either of these traits are missing, the presence of the other is rendered meaningless. Our customers know they are getting high quality product, and more importantly, they know they can get enough of it to meet their needs. Alder-Tek understands the challenges facing operations teams in these facilities and can meet them head on through a combination of:
Manufacturing Capacity.
Quality Assurance.
Supply Chain Logistics Excellence.
Events at large scale venues require extensive planning and strategic sourcing. Those same principles apply to Alder-Tek Manufacturing, as we innovate at every stage of the manufacturing and delivery process.
Institutional catering facilities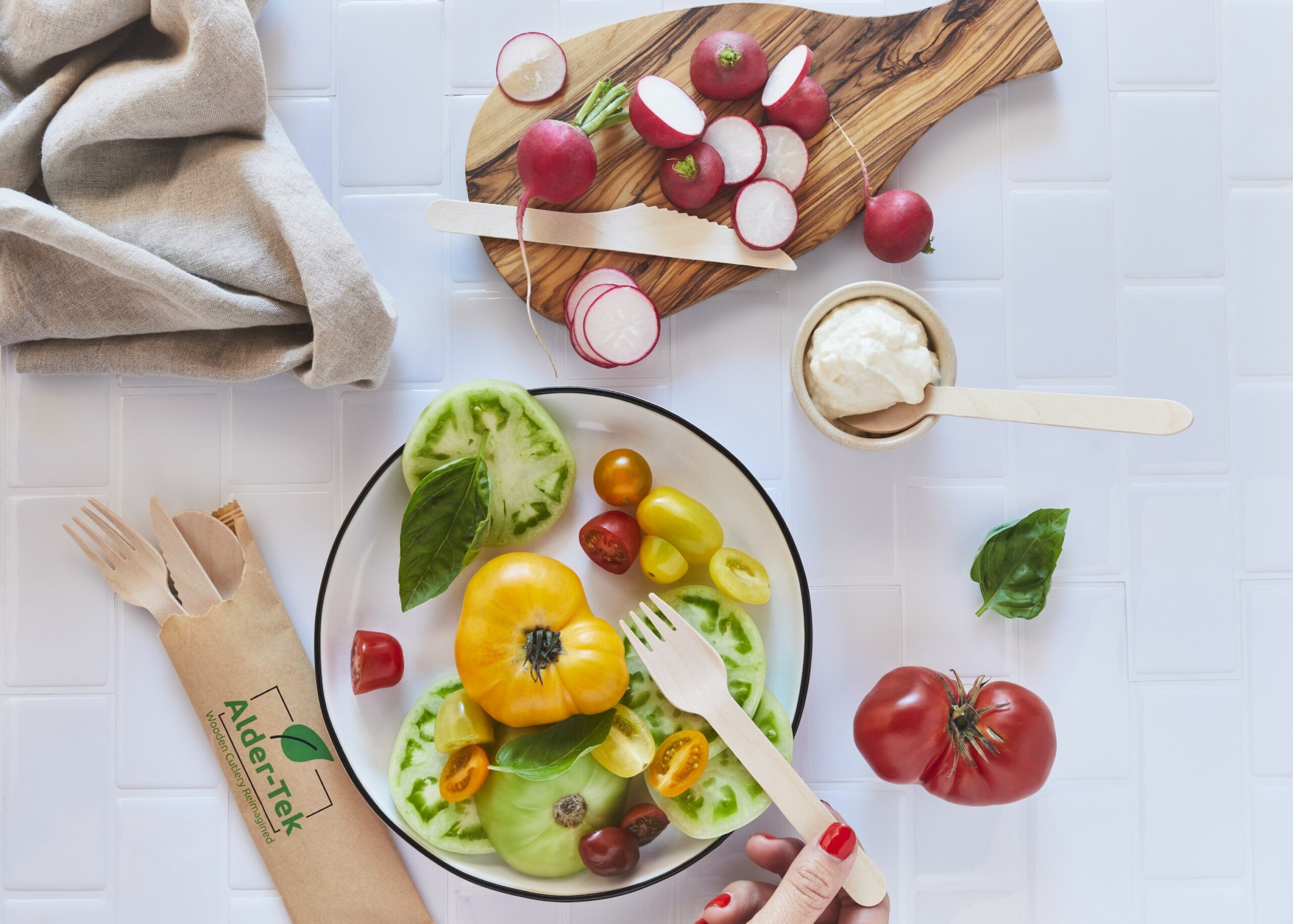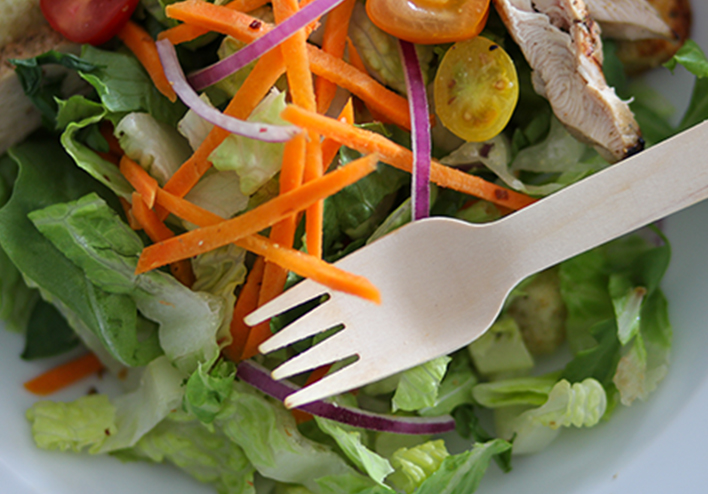 Serving a large number of meals on one day at one time is hard enough, but Institutional Food Service operators face that challenge several times a day, seven days a week. Despite the upward pressure on food and beverage costs, operators know they must continue to deliver a great dining experience for their customers. Adding to the complexity of modern institutional food service are the increasing consumer demands for environmentally friendly and sustainable options that minimize single-use plastics. Alder-Tek Manufacturing can help their partner clients overcome all these challenges by delivering:
Safe, wrapped utensils in a variety of configurations.
A sustainable alternative to single-use plastics.
Competitive costing and direct delivery logistics.
Meeting the complex challenges of institutional dining while simultaneously improving sustainability during a global pandemic may seem impossible; those obstacles can be overcome, but only through leveraging strategic partners who understand today's competitive environment.